Even though there were no channel races this year the paddling community came out in force for the Big Island event of the year. And it's not quite over. As I write this the 40 mix is getting ready to charge the double hull sprints on the second to the last day of racing. It's an insane race. Imagine Mad Max meets Waterworld.
Keaukaha paddlers were spread wide through out all the levels of competition in this event. We had top paddlers hammering in the unlimiteds all the way down to the kids doing a holoholo unofficial 12 man race both directions, and everything in between from open to 60+.
The sight of all those canoes back on the ocean together was cathartic for all of us yearning for the pre-covid days. We definitely missed the large international contingent that this race normally draws but it was a glorious sunrise Saturday morning that revealed a stunning array of na wa'a.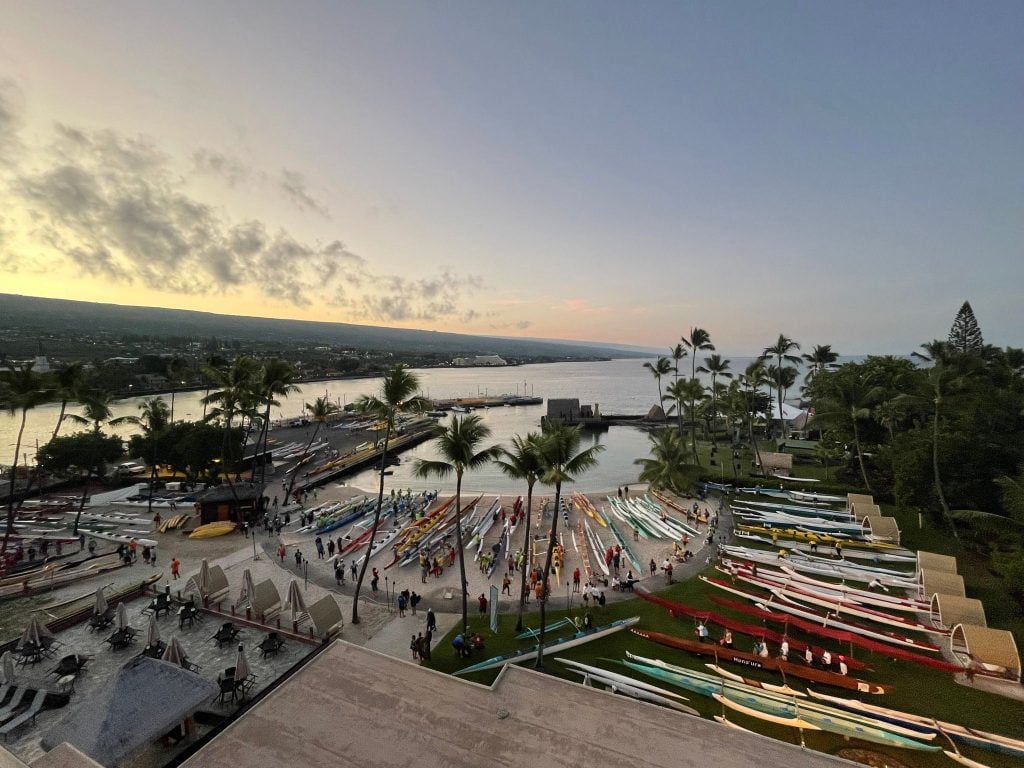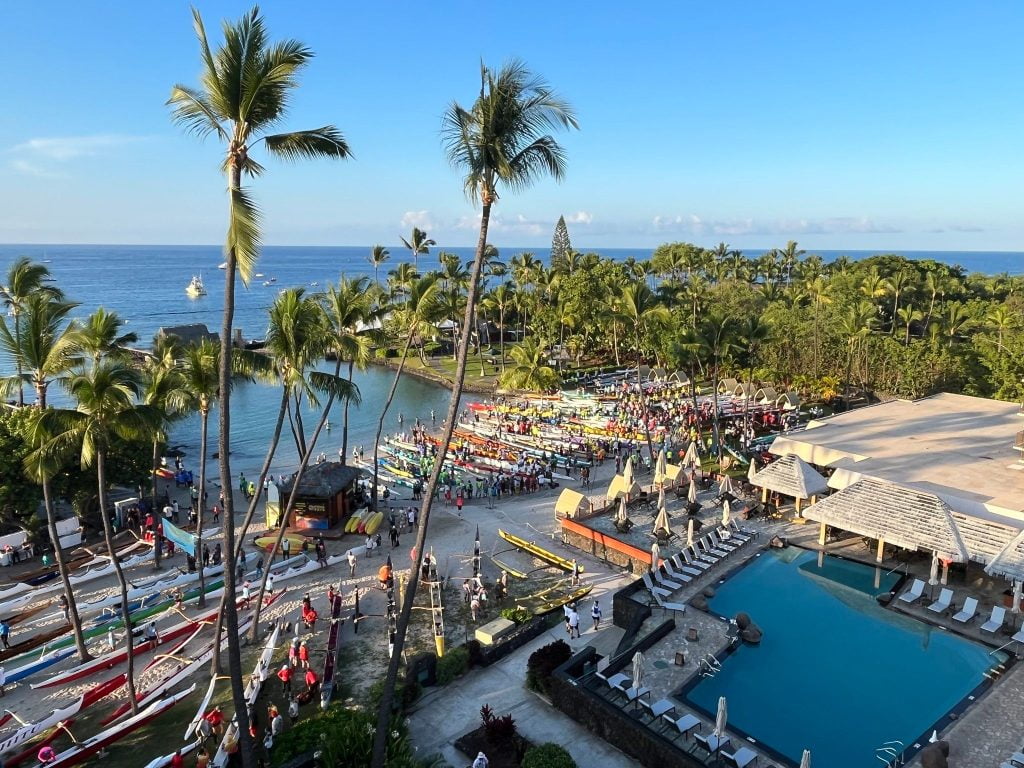 Recording of the live video from the Men's race back to Kona. Keep your eye on Team Oceania with some of our paddlers on board:
Results
Here's the full results for those who haven't seen them yet, or sat through the 15 hour long award ceremony.
Women Crews
Women's Open: 179 ‐ Keaukaha CC Nine Open 2:35:55 (Division 2nd)
Women's 40: 41 Mana Mamaz Keaukaha CC Nine 40+ 2:48:55 (Division 1st)
Women's Open (Novice B Holo Holo): #198 ‐ Keaukaha CC Holo Holo 3:12:20 (Division 1st)
Men's Crews
Men's 40's: #609 ‐ Keaukaha Classics Nine 40+ 2:10:46 (Division 1st)
Men's 50's: #569 – Keaukaha Unkos Nine 50+ 2:15:26 (Division 2nd)
Men's 60's: #576 ‐ Keaukaha CC Nine 60+ 2:34:23 (Division 5th)
Congratulations to all Novice B Paddlers
Our newest ohana members really helped a lot of our crews out. Not only did they have a full 9 woman crew, they also helped fill seats in M60 and W40.
We also had multiple Novice A in M50.
Great job to all of you especially the brave crew who charged hard in their first major distance race. There's a reason there's only 1 canoe in their division and that's because this is a tough race especially for new paddlers.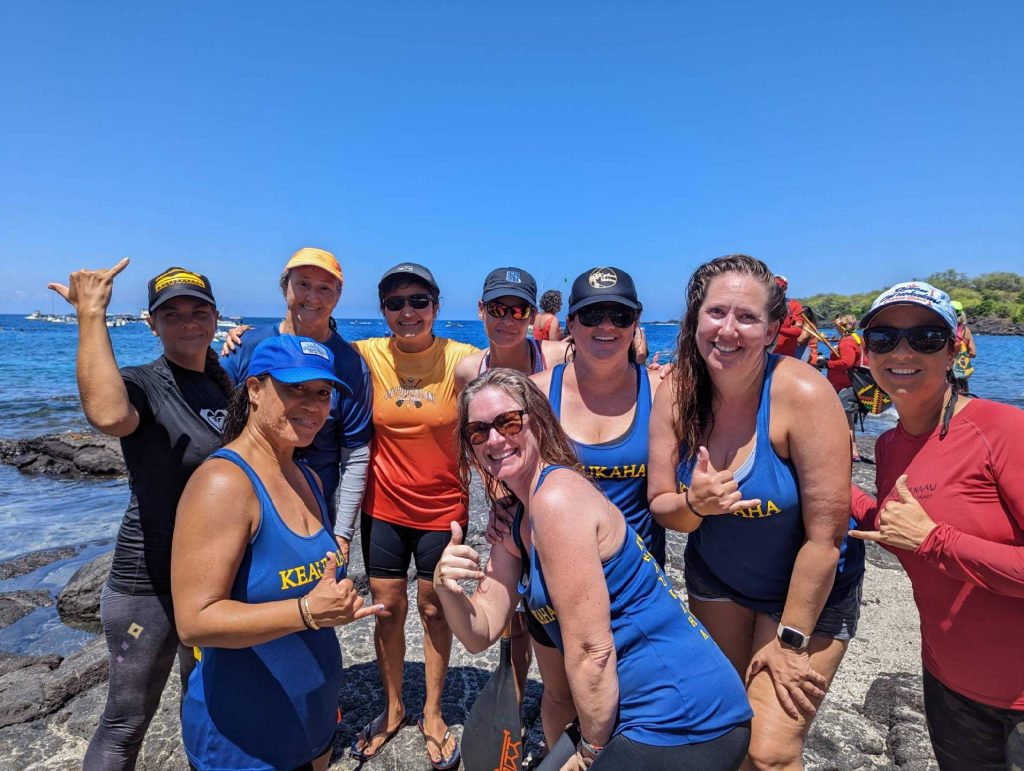 Mix Plate Champs
Sometimes opportunities open up for paddlers to hui up with other teams and they deserve recognition too. Apologies in advance if I screw this up as my mental notes of who was doing what is not very good.
Open Men from Keaukaha filled in 2 crews with Team Oceania and a 3rd club (didn't get their name). They were key members that led to podium finishes.
Also Keahi led a group of 12 keiki on an unofficial round trip run all the way down to Hōnaunau and back. Unfortunately there were some age cut-offs that kept them from competing in an official capacity, but that didn't stop them from completing the full run both directions!
Now What? Don't couch potato it.
There's the Catalina race in California next week. The Henry race on Oahu after that. But if you're not flying and charging those races? Start your OC1 paddling.
First OC1 race is November 12. See our event calendar.