Over 50 crews raced on Saturday at Waikoloa's six man race located in Anaeho'omalu Bay on a windy morning. Our only official canoe was a 40's mix who took first in their division with the last minute addition of a 60+ novice paddler. We also had a scattering of paddlers that helped fill in other canoes and included Tyron, Grant, Paco who also did well.
The race results are a bit error prone and they didn't include times. You can read them here and perhaps they will update and fix some of the places.
Beyond HCRA Long Distance
This will be the last Long Distance race in the HCRA series, but there are other races still planned. The Queen Lili'uokalani Race kicks off this week. Events are scaled back a bit due to Covid but you can find the schedule here along with the course maps here.
The big race on Saturday will have full coverage for those of you at home. In addition you can also use the live tracker to track your favorite team. There will be multiple teams in Jrs., women, mix and men races from our club and a few combo crews too and special good luck to our Novice B crew too!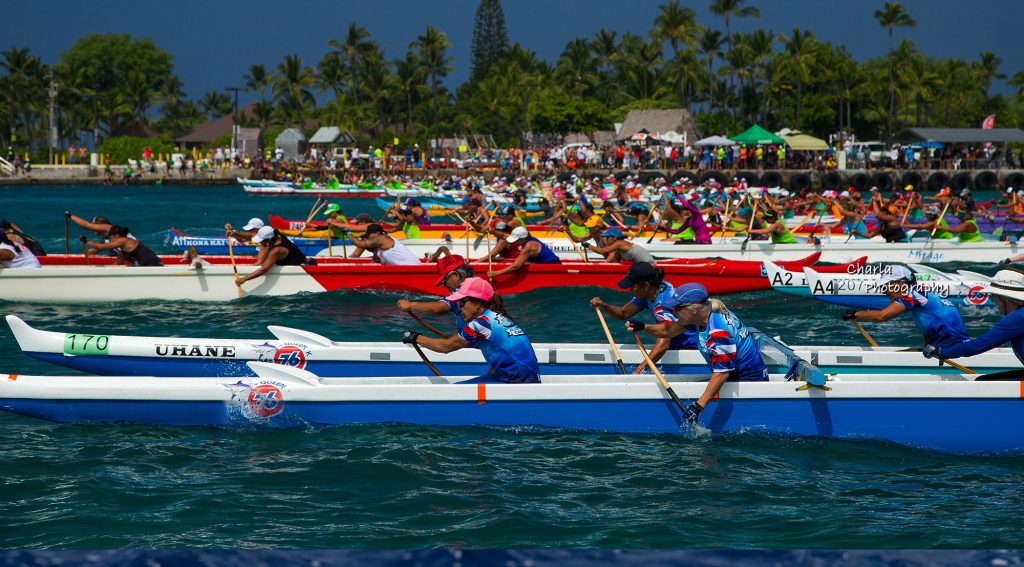 LIVE FEED – Saturday Races
Races will be live on Facebook during Saturday races!

Be sure to follow us @QueenLiliuokalaniCanoeRaces or www.facebook.com/oceanpaddlertv

Our Live Feed team will begin streaming approximately 7:20 am, covering the start of the Wahine, and Mix 40+ and Mix 50+ divisions. The team will follow the south bound race and be at the finish line at Honaunau. 

There will be a break in the feed, approximately 30 minutes, and then back online just prior to the start of the Kane and Mix Open division start. Coverage of the north bound race live streams all the way back to Kailua Bay for the finish.