This Saturday on the 20th we had 5 crews ready to compete out on the water at Hōnaunau for Keoua Canoe Club's race. The kids, mixes and women teams went first with a five minute staggered start between the unlimiteds, open/mix and the keiki. The short course was 8 miles and the keiki did a 3 mile race.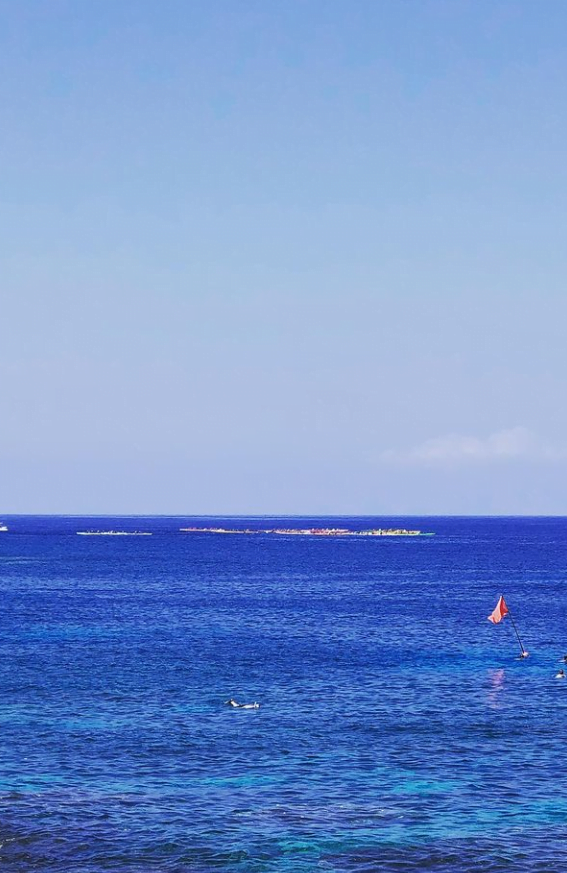 The morning weather was hot and muggy with a still ocean. The short course ran north from Hōnaunau to Kealakekua Bay and back.
Short Course
Congrats to all our mixed crews, even if some had to play bumper boats to clear the start line. Great job to the 2 Novice crews that turned up in Koholo and Lono to paddle! Keep it up!
The rough overall placings for 31 Koa/Fiberglass canoes follow (ignoring the unlimited canoes):
1st Overall: 1st Pae'a – Open Mix 1:05.50
2nd Overall: 2nd Kepuku – Open Mix 1:09.32
5th Overall: 3rd Kuhaimoana – Open Mix 1:11.05
9th Overall: 4th Auku'u – Open Mix 1:13.44
16th Overall: 11th Kaholo – Open Mix 1:26.27
18th Overall: 3rd Lono – Novice Women 1:27.23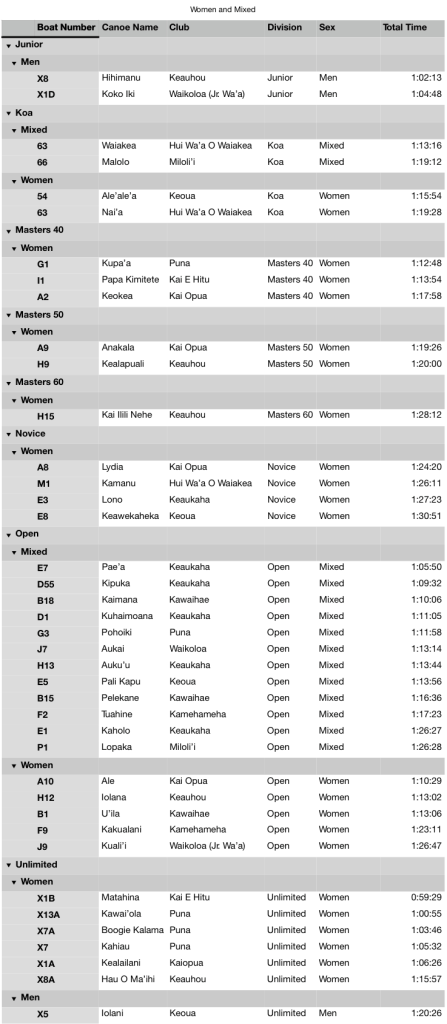 Long Course
Following the first race, the men started at about 11:00 am as the breeze was starting to fill in and the ocean developed some texture. On their 11 mile course from Hōnaunau – Kealakekua Bay – Keawekāheka Point – Hōnaunau, there were bumps to find on the run back down from Keawekāheka Point and all the crews were looking for course advantages. A Puna unlimited flew too close to the sun trying to surf next to the reef entering Kealakekua Bay and met with an abrupt huli with paddlers scattered in the waves. This ended their chances of placing.
For Keaukaha though a big congrats 50s! Out of 17 koa/fiberglass canoes:
8th Overall: 50's Men (1st in the 50's).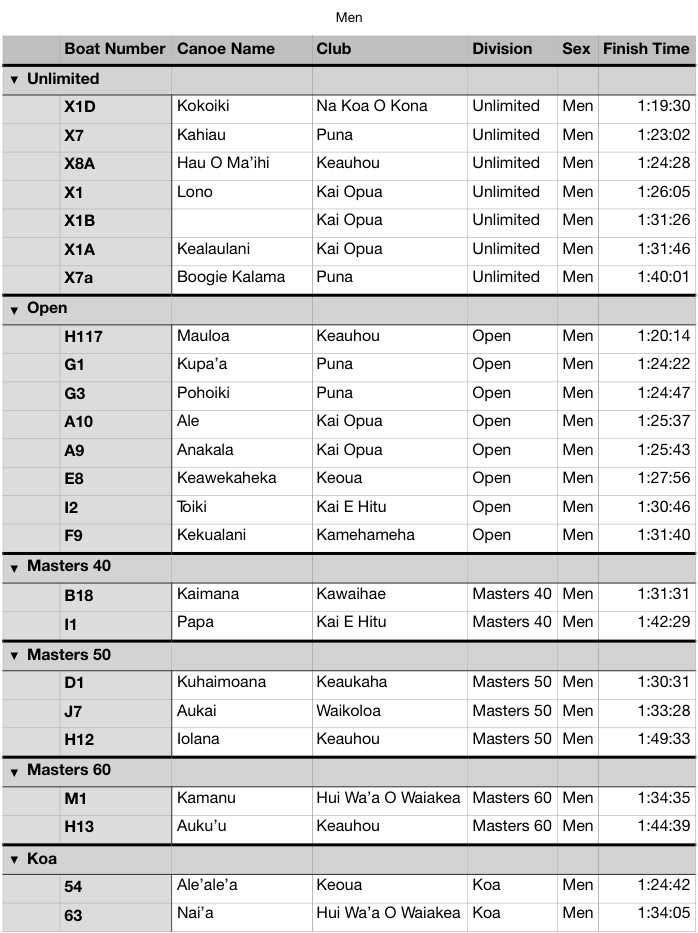 Next Race 27th
Don't forget to consider next Saturday's race: Great Waikola