Saturday's regatta started out blustery and windy but the keiki managed to hammer though it pulling off some good race times even though there were a lot of pukas and crew shuffling to fill their events.
By mid-day the weather cleared up and the water flattened out with a slight swell rolling in. As the weather heated up so did the competition as Puna came out with a lot of crews.
In spite of 2 clubs running more races than us, we took home more gold and tied Kai Opua thanks in part to the crews in the last 4 races pulling off 1's and 2's in races with a lot of canoes. Those first places were the deciding factor in ranking Keaukaha 2nd over Kai Opua as we racked up 12 gold, more than any other club.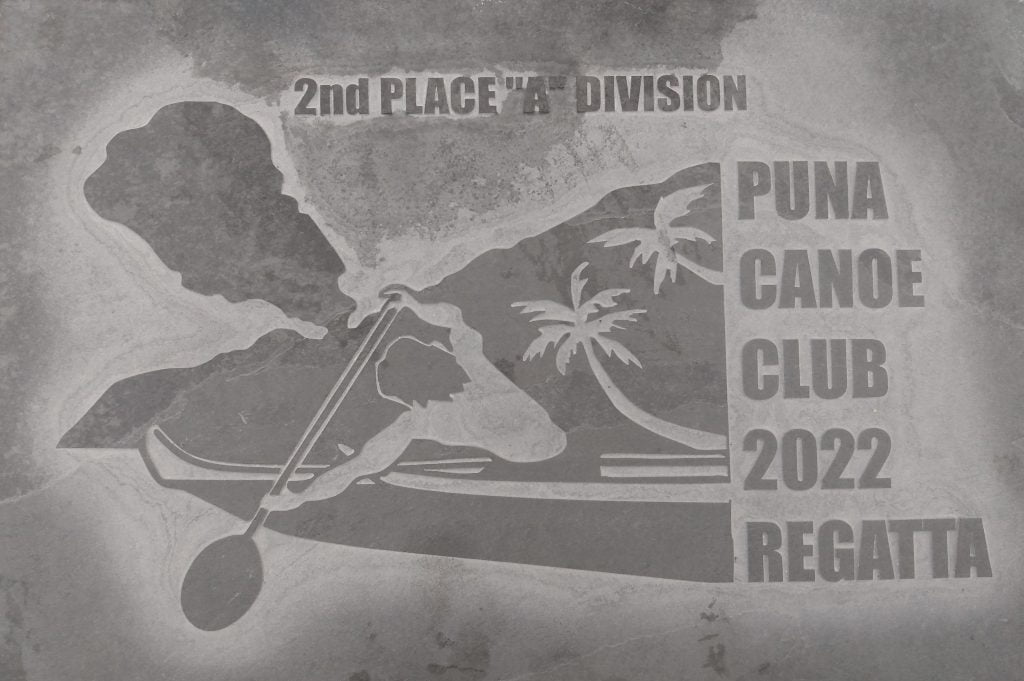 Great paddling out there! Crabbie paddle has uploaded several videos so far and the rest should be up soon. In the meantime, here's the overall summary by club.

Puna and Kai Opua both completed more events than us with Puna getting into the top 3 about 67% to our 62% of the time. The fact we squeezed out Kai Opua (see how many 2nd's they got?) was due to every crew pushing hard and getting ahead of them when it counted.
Great paddling! Only 2 more regattas before the Big Island Championship and State competition on Ohau in August.