Saturday's race was 9 miles in beautiful weather. There were 2 crews from Keaukaha an open mix and open women's crew. Due to our trailer missing some padding and the difficulty of towing down the steep hill, we were lucky to be able to borrow a couple of canoes
The open mix placed 18th over all and 3rd in their division! and open women were 30th over all and 6th in their division.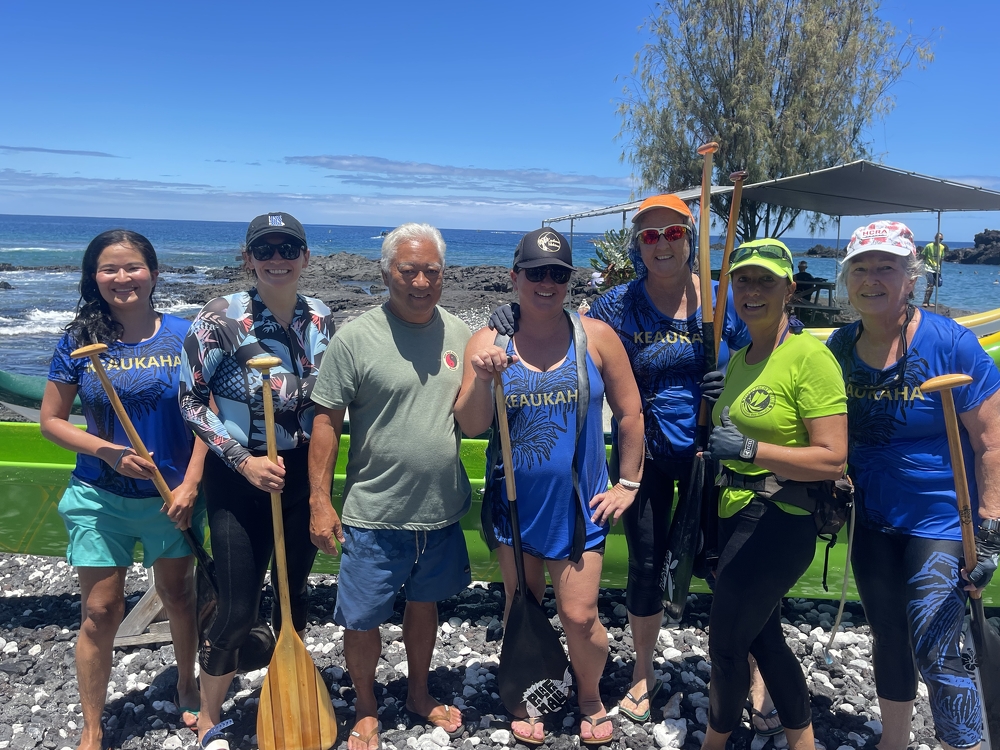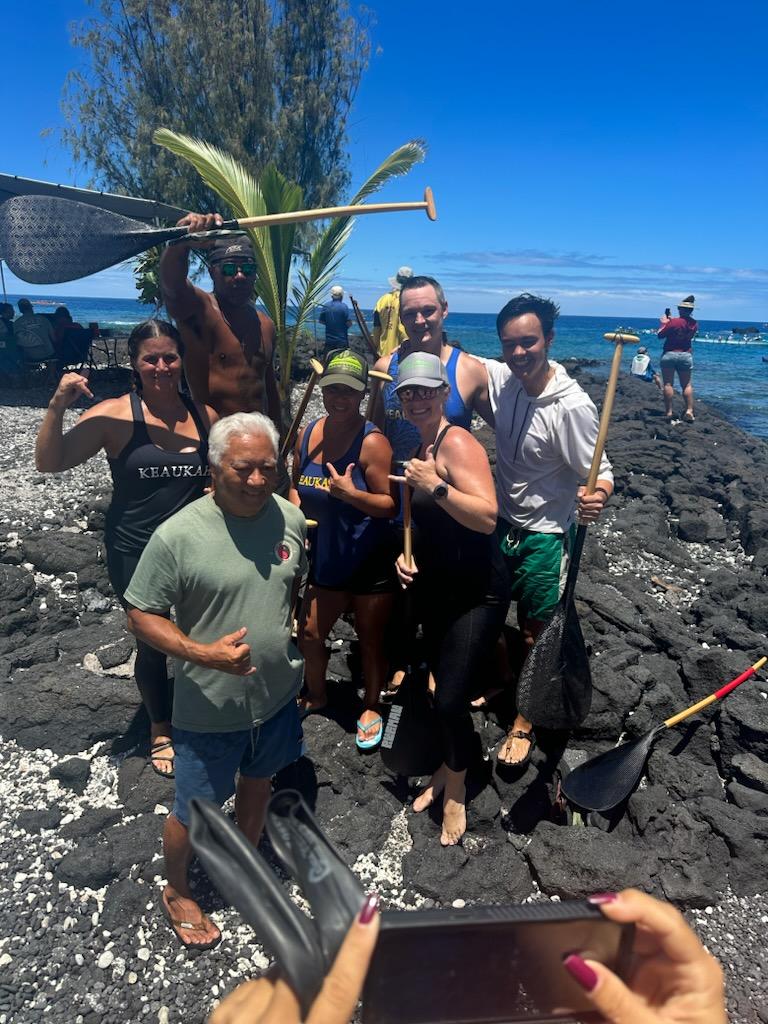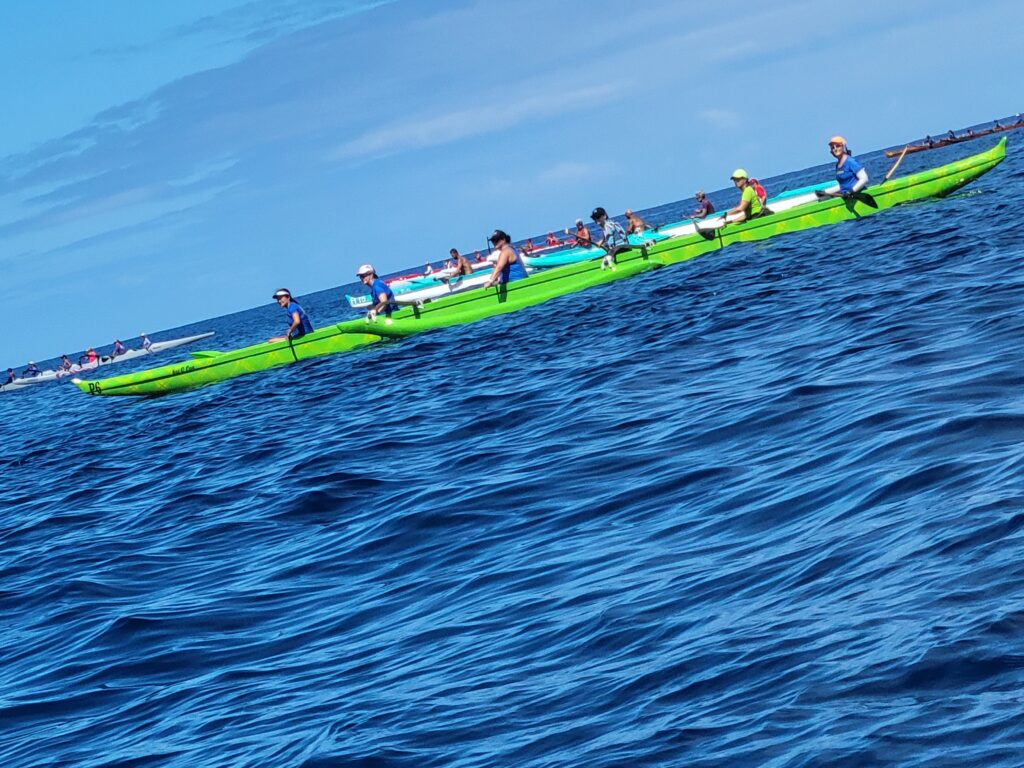 Great job paddlers!
IVF World Distance 2023 Live Stream
Two races today – Sunday! Wai'olu V1 and 40's V6. Keahi and Tito are paddling in 40's together taking the place of Lanikai's crew who were unable to attend. And Nik Dahm who is paddling with the German team in both Open and 40's V6 events.
LIVE:
https://espntsports24.com/world-distance-championships/?fbclid=IwAR2CKOzhP-n7gokup_qAwcPpq7x7NSZcqEB8XD5HS0CR_j3lxUOH48OyGDo
LOTS OF STEAMING ON FACEBOOK/YOUTUBE:
https://www.facebook.com/worlddistanceSamoa2023
https://www.youtube.com/@internationalvaafederation7175
Schedule and Events:
Samoa is 1 day ahead of us and then 1 hour behind.
http://www.ivfiv.org/race-schedule.html
Sunday Hawai'i time:
12:15pm Wai'olu V1 – 10 miles
2:30 pm 40's V6 – Keahi & Tito (Hawaii), Nik Dahm (Germany) – 15 miles
Monday
2:30 pm Both Girls and Boys 16, 6 man – 10 miles
Tuesday
8:30 am Ali'i V1 – 10 miles
Thursday
2:30 pm Nik Dahm (Germany) & Jose (Team Oceania}- Open 6 man – 15 miles
Time Out
A surprise to many racers is there's a hard time limit on your first lap. If you are beyond that time, they pull you off the course and don't allow you to complete the full circuit, even if you're doing well against the paddlers around you. During the first couple V1 races many paddlers were pulled from the course. While this is less likely to happen to the faster V6 teams, it's a disappointment for those who don't get to complete the course.