Keauhou put on 2023's last one man race in their beautiful part of the island. And for it being a shorter race like our Halloween Race, we still had a great turn out and raised funds for a good cause.
Keaukaha paddlers didn't slack off with a lot of first place showings on both courses.
KCC 1st Place Top Guns included:
Rusty Crabbe
Tyron Nicolas
Jeffrey Clemenson
Ali'i Youderian
Kawaipio Kauahi
Niklas Dahm & Noah Dahm (Short Course Overall Winners – Time for the long course boys?)
We also had multiple paddlers out there pulling in 2nds and more too. Great job. Let's get to training and smash 2024. Full Results here and below.
Long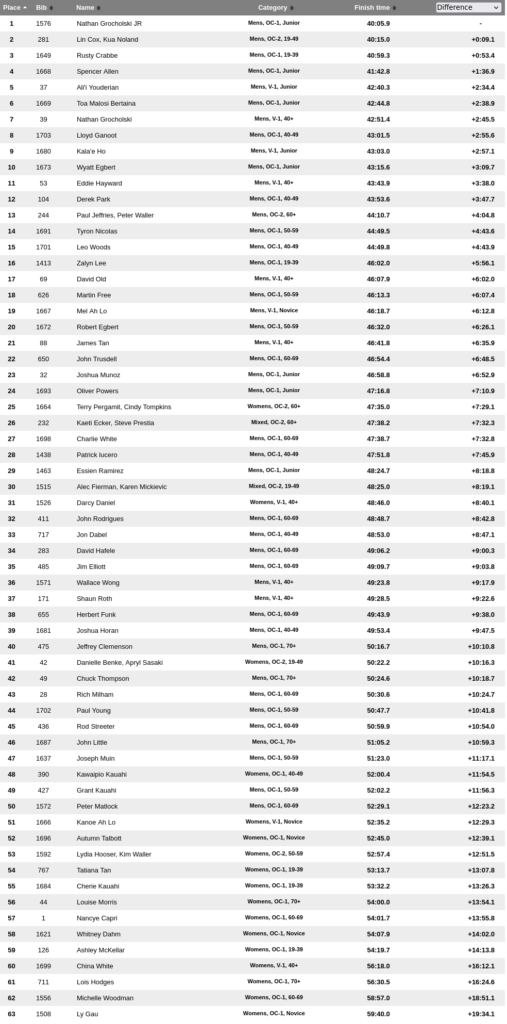 Short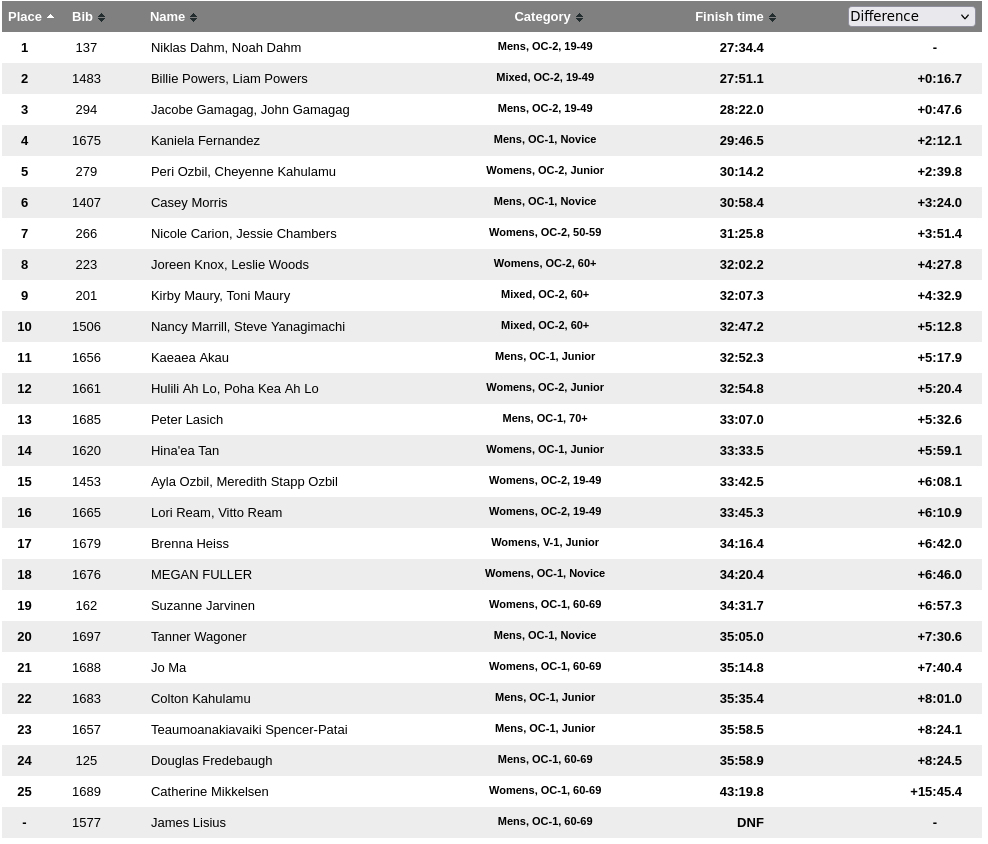 2023 End of Season Results
You have to complete at least 4 races in 1 category to get included in the ranking. And we had lots of paddlers on the podium. Here's all the results from our club (hopefully I didn't miss anyone). In no particular order…
2023 SEASON RESULTS LONG COURSE
Jose Lizardi – 1st Mopen
Mario Mausio – 2nd M40
Grant Kauahi – 3rd M50
Jeff Clemenson – 2nd M60
Ali'i Yourderian – 2nd Mjr
Eric Baicy – 2nd M40+ (V1)
Eha Kiyuna – 1st Mjr (V1)
Brandi Rapozo – 2nd Mopen
Kawai Kauahi – 1st W40
Kawena Broooks – 1st Wnovice
Alexia Osburn – 2nd Wnovice
2023 SEASON RESULTS SHORT COURSE:
Rodrigo Romo – 1st M50
Crystal Martinez – 2nd Wopen
Don't forget we need your paddling videos for promoting World Sprints in Hilo next year. Contact us through the website if you have stuff to share.