The rumors of a canceled regatta and unofficial status proved to be false. At 8am on 6/11 Saturday HCRA marked the start of the 2nd official points regatta. Partly overcast skies kept the Kailua-Kona temperatures on the pier down and the swell was low. A slight northerly breeze and boat wakes generated some chop with a north flowing current that made the far turn slow and challenging. Most crews ran about 15-20 seconds slower per half mile than the previous regatta.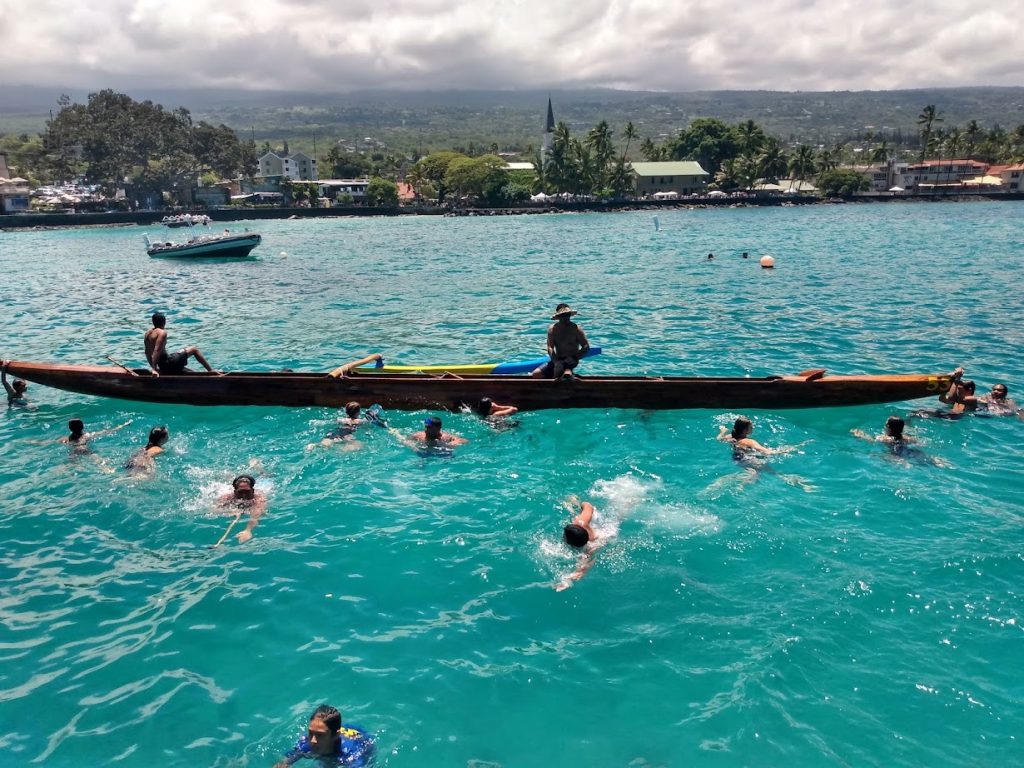 About 11 clubs came out to race with 3 of them in our Division A group. Kai Opua had the most crews paddling with 37 entries with an amazing 76% of them making a podium, which is a big improvement from previous regattas for them giving them 150 points for 1st.
Kawaihae managed to fill 32 races with a 69% podium rate for their crews which was a 5 point decrease from their last regatta. But this was enough to push them into 2nd place.
Keaukaha raced 33 races with about a 64% podium rate and that's 4 points higher than previous regattas. The final race tally put us only 3 points behind Kawaihae for 3rd.
One of the surprise performers was Hui Wa'a O Waiakea who only raced 5 races but pulled off second places for 4 of them giving them an 80% podium rate.
We were short on paddlers and several had to do back to back races. Some even just stayed in the boat to go one more time. And a lot of crews were paddling together for the first time. Even with all that we collected 10 golds (more than any other club), 4 Silvers and 7 Bronze medals.
Next weekend we bring the action back to Hilo for Kailana's Regatta which will be a good warm up for the weekend of 6/25: The Keaukaha Regatta!
Side Note to OC1 Stall Holders
Please turn the hoses off at the spigot. We had a hose burst and leak a significant amount of water last week.