Last weekend before the high school races started a large group of paddlers gathered on the edge of the beach to show their support for Noah. The Head Strong race was put on by Kwai-Chang and Corrina from So Juicy and all the fees went to help Noah and his 'ohana keep their heads strong during Noah's treatment.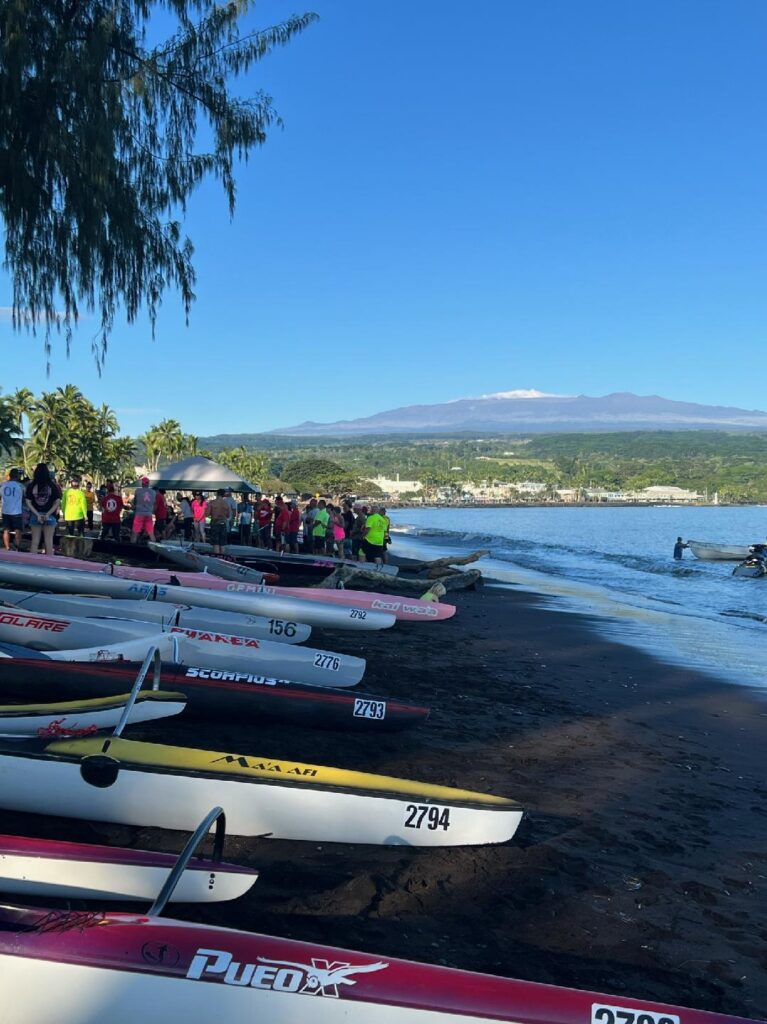 We had a variety of paddlers of all levels and crafts. Lots of OC2's to surf behind and even a paddle boarder charged the 5 mile course along with several Novice B paddlers.
Special shout out to Linda who joined the race as her 2nd time ever on an OC1. Hell yeah!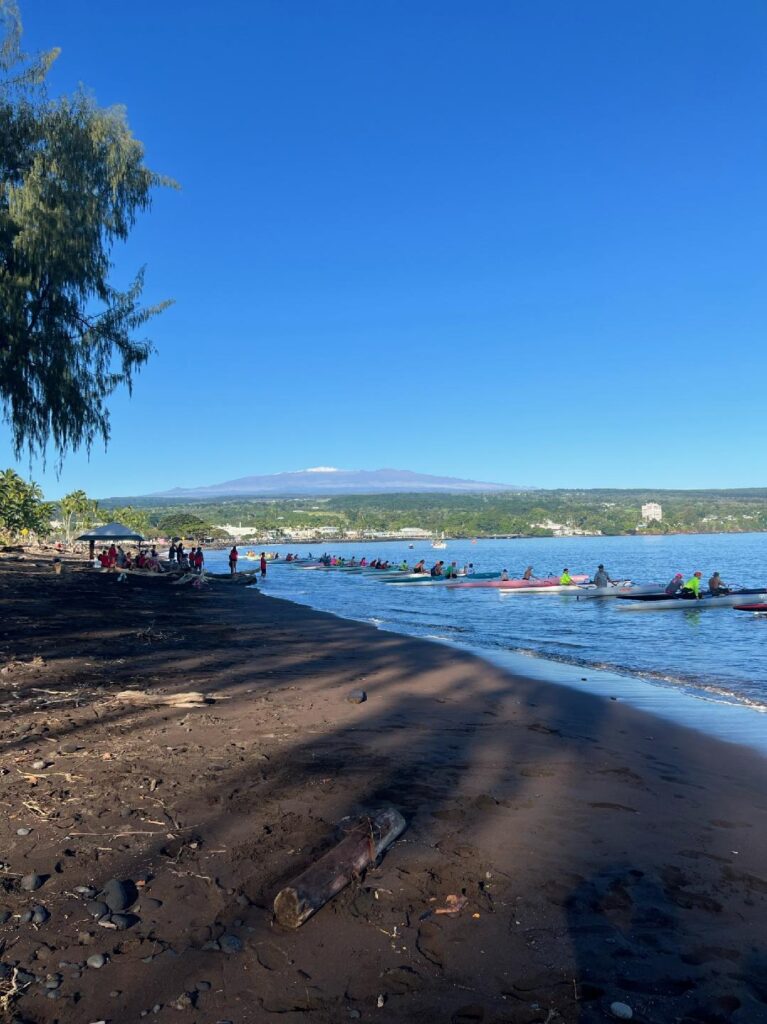 Lots of Keaukaha Paddlers out there chasing each other around the course and sprinting to the finish.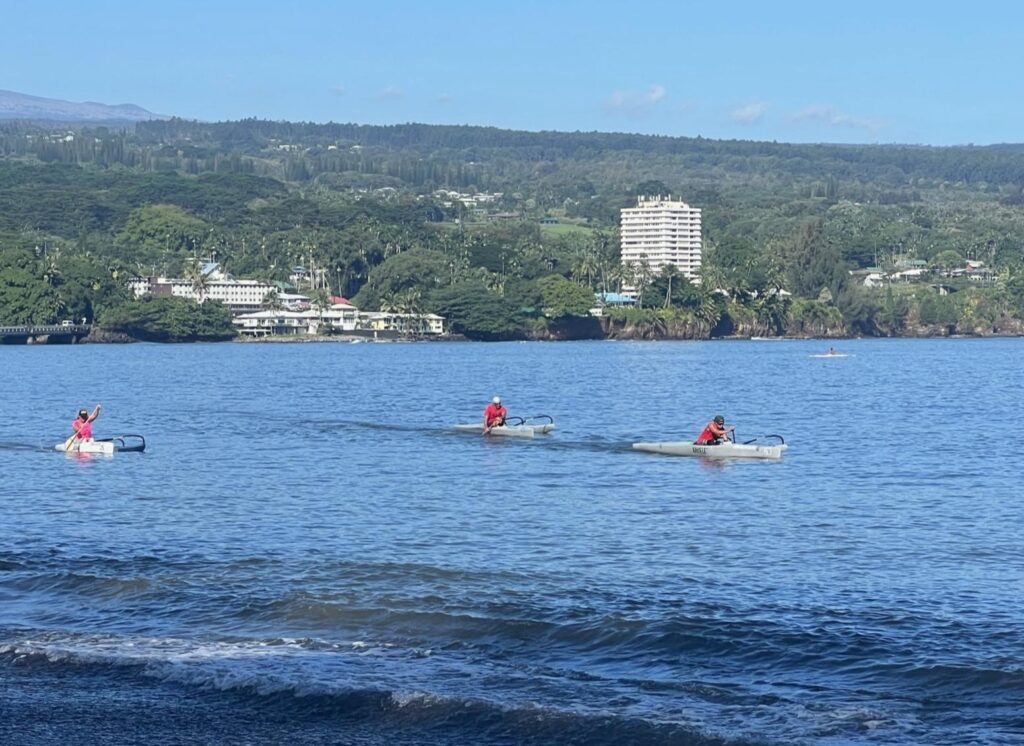 There weren't any prices, or categories just a chance to get out and paddle for a good cause. Noah is back home with family and recovering from his surgery before starting treatment.
Result Times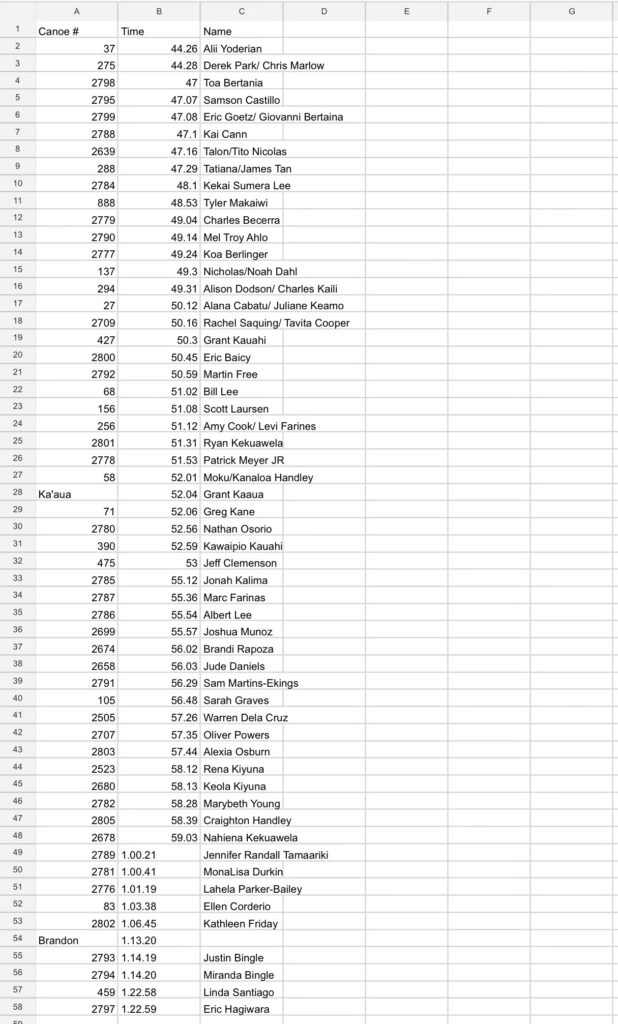 More Races!
Check out our even schedule as we have the HIPA schedule there which you can sync up to your phone. https://keaukahacanoeclub.com/events
Jan. 7th is the next one in Hilo.
Raffle!
Don't forget Kwai-Chang is still running a raffle. Win a customized HI Pressure Paddle, Yeti Cooler and So Juicy drinks — everything you'll need for start of the season.